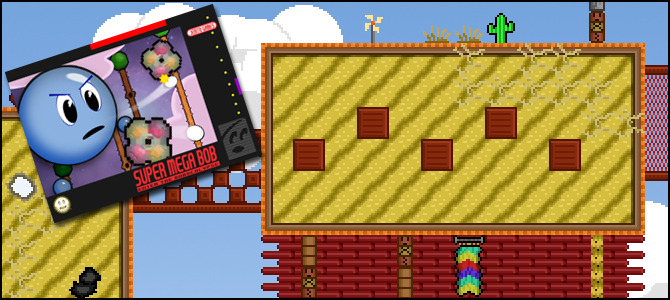 Super Mega Bob was Jenito's first major release and the first game we ever had to make it to Steam! It's a challenge, of that there can be no doubt.
Super Mega Bob is a 2D shooter similar in style to Mega Man, The Binding of Isaac, and Cave Story
It features a unique leveling system which implements special Cards used to increase your health, strength, speed, etc.
There's lots of room for customization, including hats, costumes, and more
While very open world in its style of play, it is story driven
It features an extremely retro, 16-bit era look and feel
Please keep in touch by using the social links on this site to follow us Twitter, Facebook, and YouTube.

GET THE GAME AND GET INVOLVED!