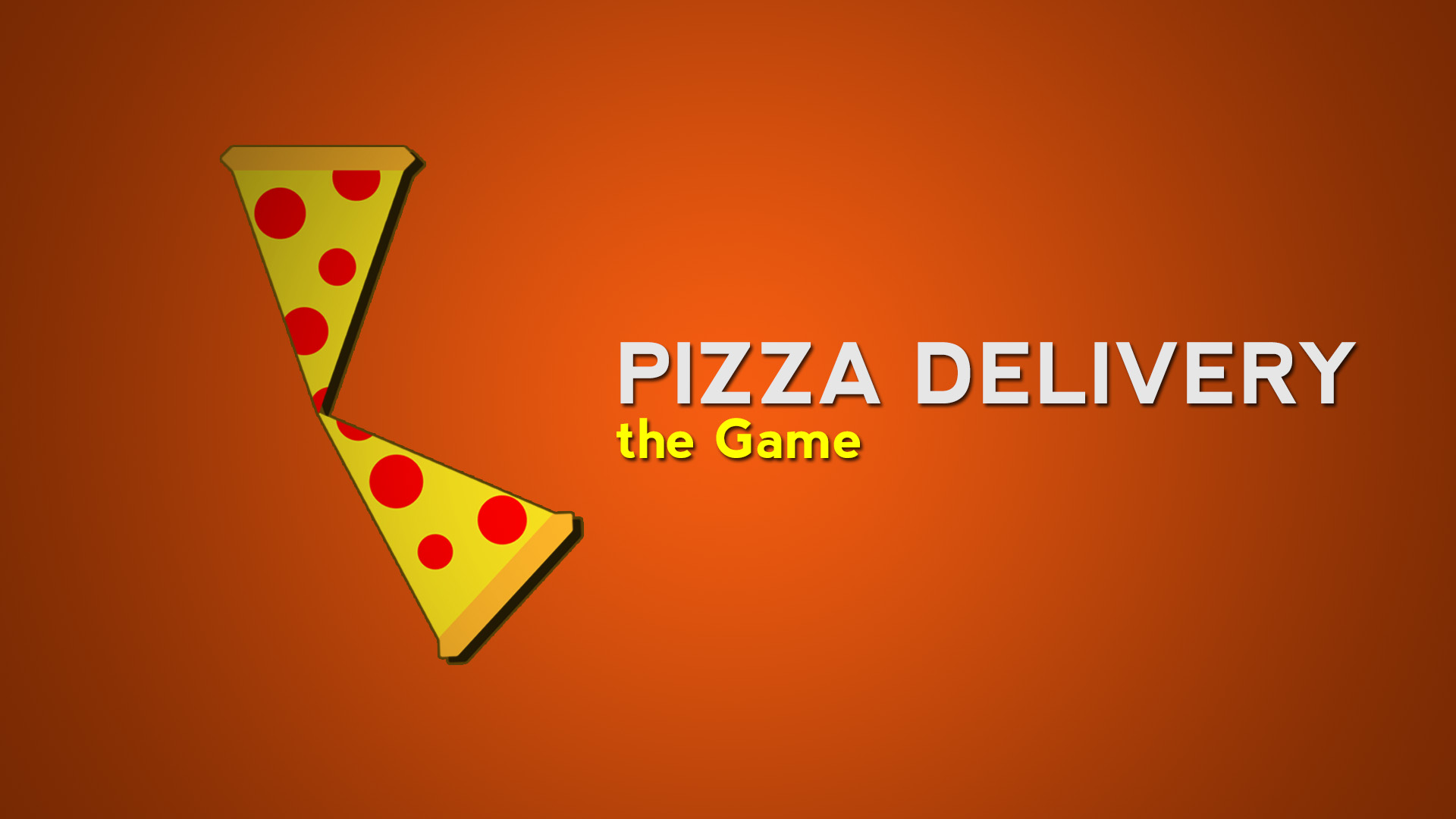 AVAILABLE NOW FOR WINDOWS!

IT USED TO BE A JOB - NOW IT'S A GAME
Pizza Delivery: The Game, is a free release from Jenito that puts you right where you've always wanted to be: delivering pizzas. A first-person 3D experience, Pizza Delivery: The Game finds you running wildly around Polygon City, delivering precious, hot pizzas as you face insurmountable odds. Weirdo muggers, insane traffic, meteors from space and more pepper the playing field, fighting you at every turn as you race against the clock to make your deliveries on time.

It's an experience that you'll find truly meaty.
KNOWN ISSUES

It's still possible to walk right off the edge of the map

Jump pads sometimes bug out a bit

The game does not save any of your graphics settings after you quit

The transition to restart the game after death is not smooth as it just resets the level

There is no build for Windows 32-bit yet

Spotting delivery markers can be difficult at times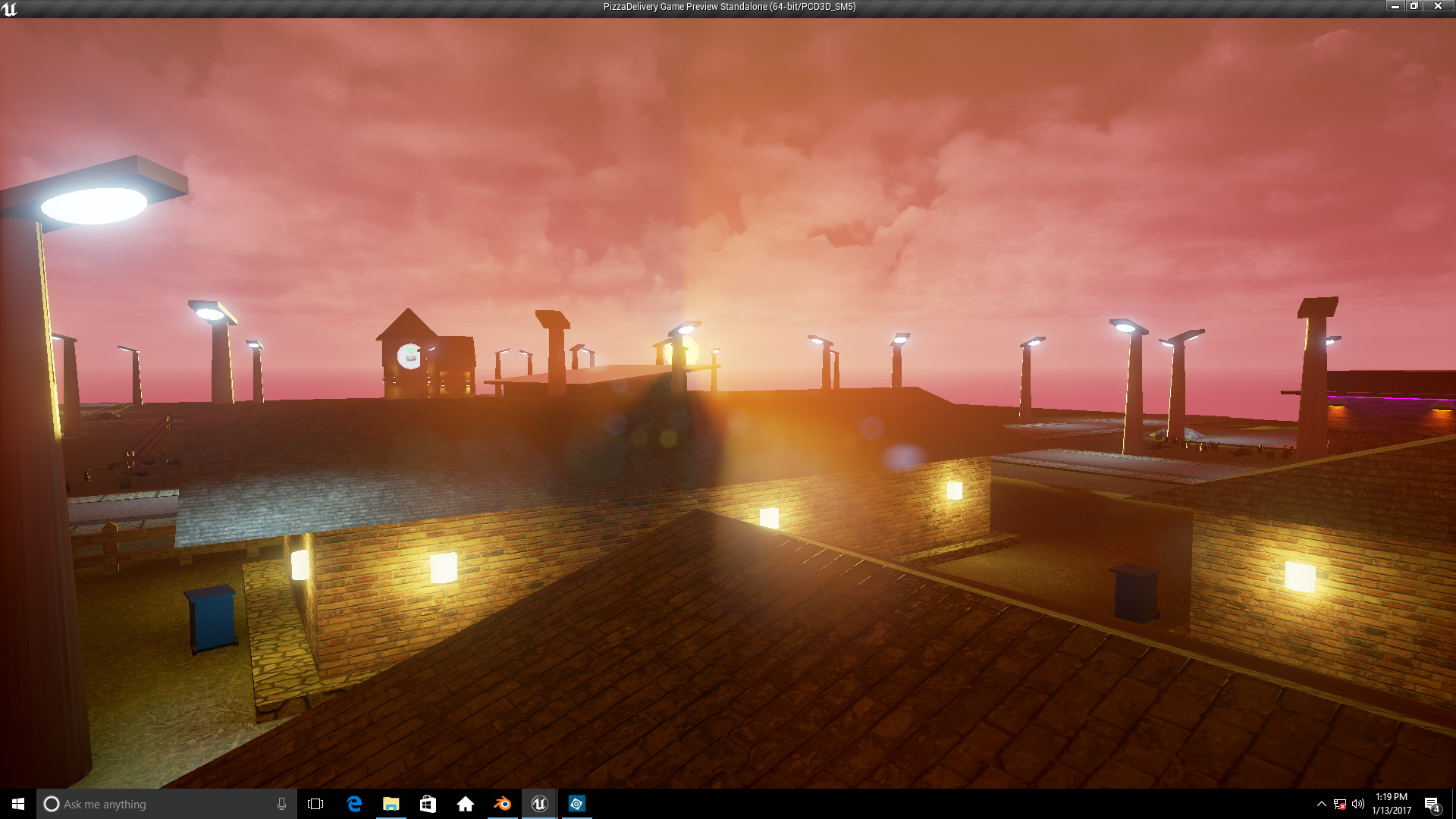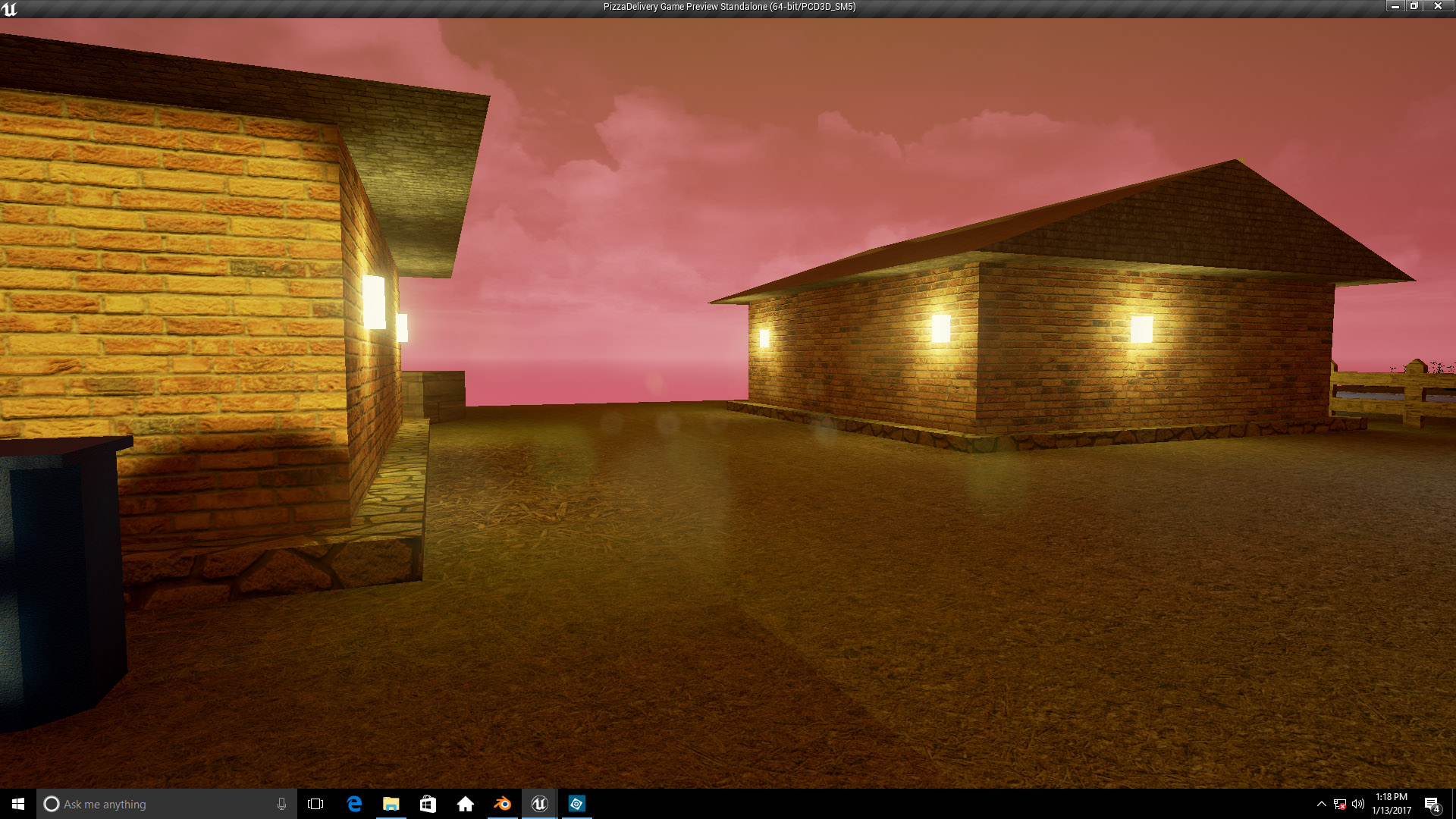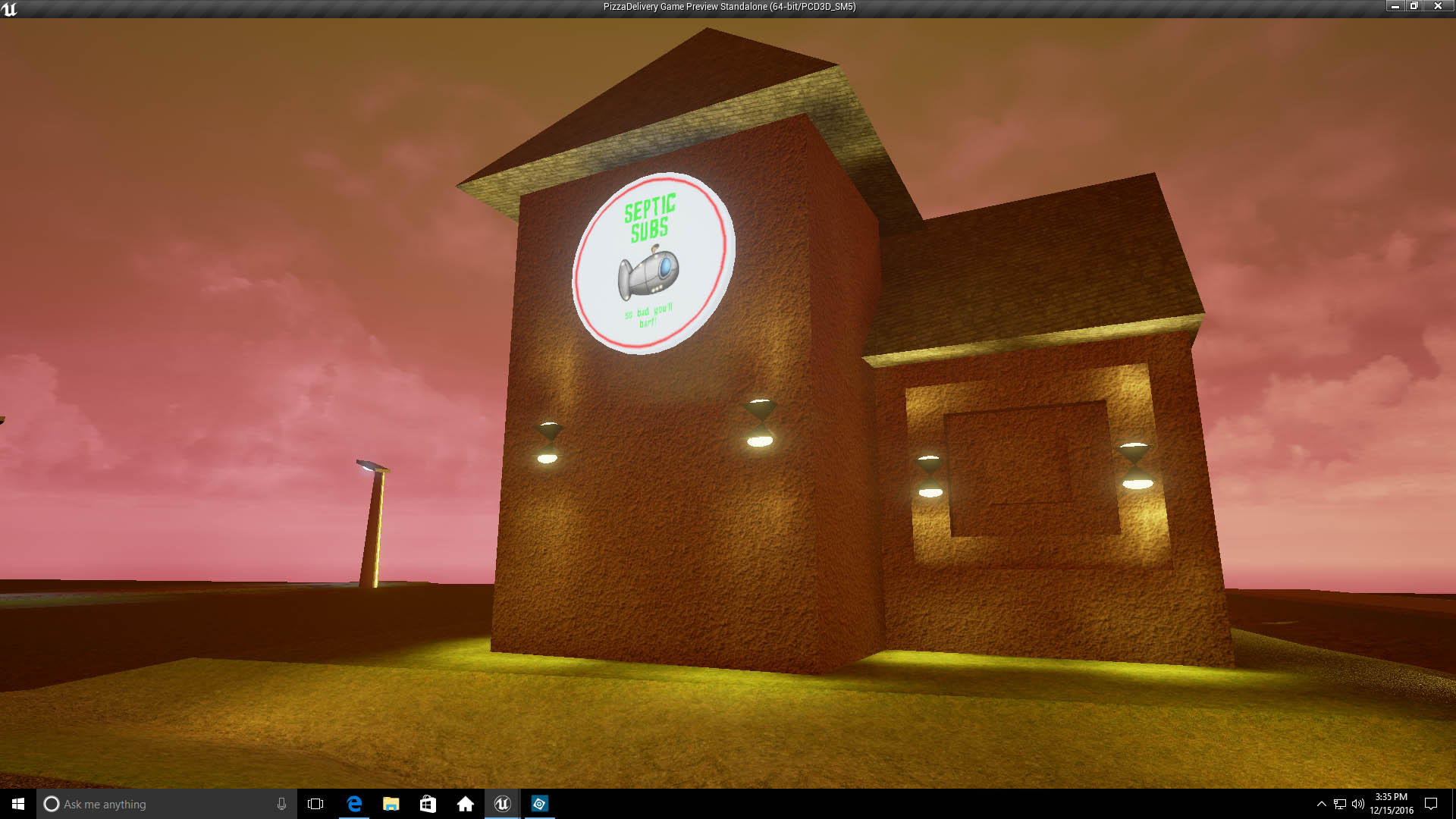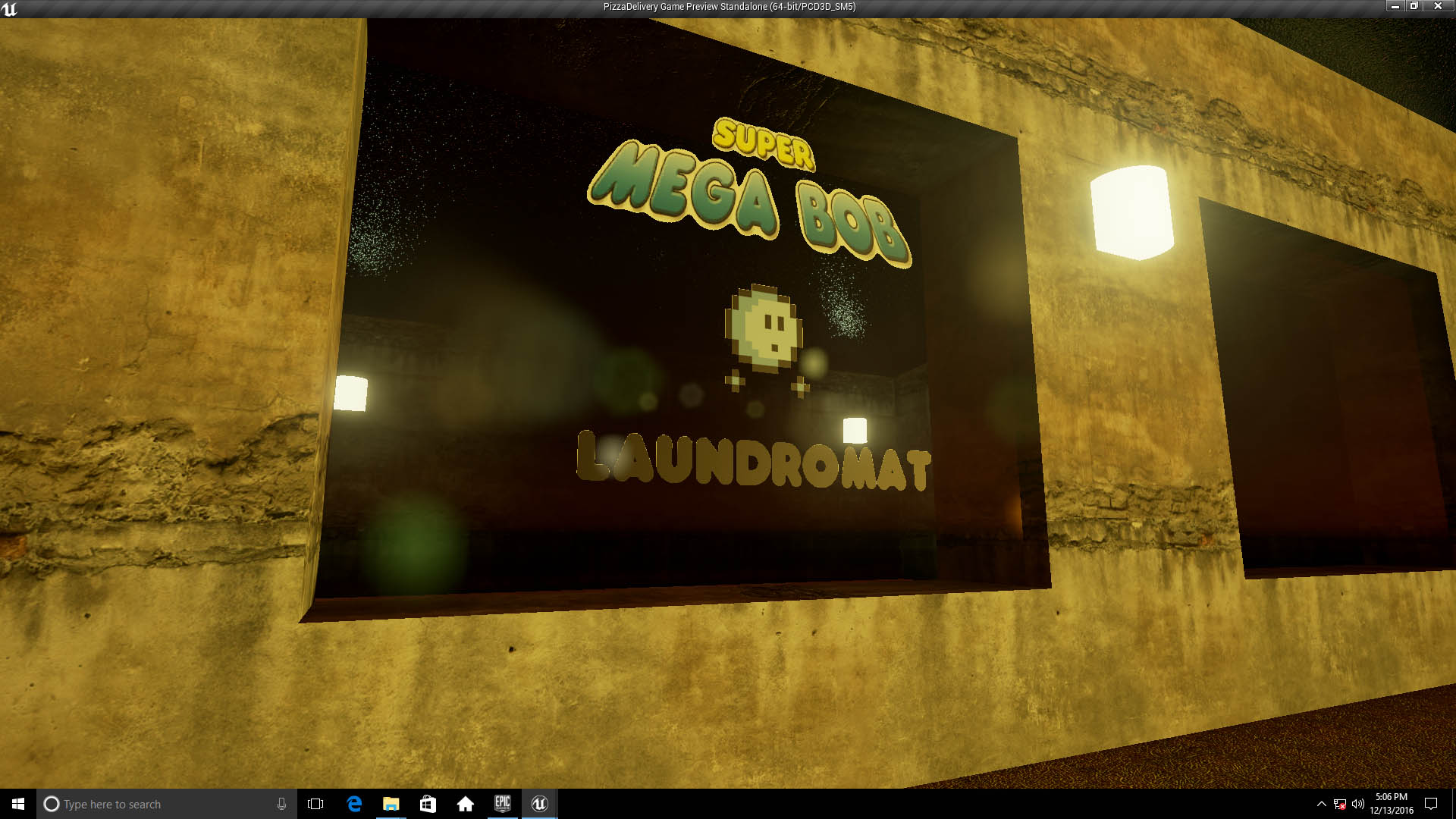 HONESTY IS THE BEST POLICY
Pizza Delivery: The Game is what we would call a "leftovers project" here at Jenito - like a slice of cold pizza for breakfast the next morning. What we mean is this: the project was never meant to be a "game" in the commercial or even standard sense. It was conceived as a way for us to be able to learn about Unreal 4 and get the hang of this whole "3D development thing." As such, it's going to be unpolished. It will have bugs. You'll fall through the map every now and then. There's some pretty bad lighting and shadow problems. The entire map could use some optimization. It will not be the "best game you've ever played." But, like that delicious slice of cold pizza, it will still have its own charms, all without being the worst possible thing you can have for breakfast in the morning.
Some will probably think we're badmouthing our own product, but far too many developers today make lofty promises about games that can't possibly be fulfilled. We want to be upfront: this is just us having a little bit of fun as we learn about Unreal 4.
SO WHAT IS THIS GAME LIKE?

It's fun. It's free. It's a great waste of about 30 minutes to an hour of your time. You'll pull it out at parties and say, "look at this silly little game I got for free." It doesn't look bad, it won't run horribly, and it will provide amusement. It will definitely have lots of pizza. Honestly, that's what we set out to do with this project.