Download MicroTale Beta 2.0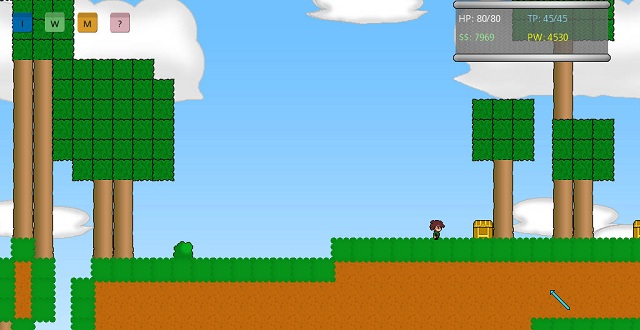 Thanks for taking time to download the MicroTale Beta 2.0! Remember, this it not the final product! By downloading and playing it you are becoming part of a team helping turn MicroTale into a finished product. I'm really looking forward to your input!
Download MicroTaleBeta2.0 now!
INSTRUCTIONS FOR DOWNLOAD:
IMPORTANT: If you have already installed the previous MicroTale Beta YOU MUST uninstall it using the Control Panel before installing the new Beta! I apologize for lost map data, but too many changes were made to the Beta to keep any of the previous information. Thanks for your understanding and patience.
You are downloading a 26 MB .ZIP file called "MicroTaleBeta2.0." Please specify a location (your Desktop, for example) when you download. After the download completes RIGHT CLICK on the .ZIP file and select the "Extract All. . ." feature. You must then specify another location for where to extract the files. After extraction is complete open the MicroTaleBeta folder and find the file called "setup." Double click and installation begins!
NOTE: You may have to download the XNA 4.0 Redistrubutable from Microsoft. The installer will handle this process for you!
FIXED BUGS AND ADDED FEATURES:
*Multitasking while playing MicroTale should now work!
*Map data now loads and saves without any problems. I've also added autosave.
*You can now run by holding down the W key.
*Sound effects have been added.
*I've added a range and you can no longer "fast mine" by building a weak tile and then continuing to hold down the left mouse button.
*You can now play in 1680×1050!
KNOWN ISSUES:
*Minor mispellings can currently be found throughout the in-game instructions and content
*The in-game instructions are not completely comprehensive
*Lower portions of the world lack special enemy types and look a bit crappy at times
BY THE WAY:
I'd really like your help making MicroTale better! Please use the contact form on this site to let me know about any bugs you find or to give me suggestions on making the game better. You can also follow me on Twitter @JDanielHall! Jenito Games has a Facebook page and Youtube page as well, and links for those can be found in the top right corner of this web page. Click on them, visit the page, and "Like" or "Subscribe!" Most importantly, please share the Beta with your friends! Let's spread word of the game. It'll help it get bigger, better, and more bombastic for the day the game is finally released. Thanks all!
-Daniel