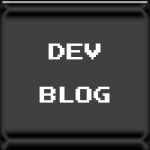 Super Story World presents 4 different class options to the player. However, class choice is not a permanent decision in Super Story World. In fact, you will use all four during gameplay as classes are presented in a method similar to powerups in a game like Super Mario Bros. Each class can be found in treasure boxes all throughout Elusia, and can be upgraded by players as they level up and gain valuable perk points. As you develop your own personal favorite class you can choose to spend more points developing it to its fullest capabilities. Let's take a look at them!
Fairy Suit – The gift of flight is one of the greatest advantages a player can have, and the Fairy Suit not only allows you to fly but also gives you a speed boost to make avoiding enemy attacks easier. Later perks also add special combat abilities to this class.
Fire Suit - If pure power fighting is your forte then the Fire Suit is a good fit for you. Perks increase the power of your fireballs and unlock extra attack abilities, even infusing your normal weapons with the power of the flame!
Ice Suit – Ice attacks are not as keen on dealing damage as they are on offering the player with a strategic advantage. The Ice Suit gives you the strength to freeze your opponents in their tracks, and later perks in this class will allow you to even slow time itself.
Turtle Suit – Players who'd rather keep it simple will find the Turtle Suit a fine fit. Not only does it increase your health and and enhance your armor, it also increases the power of your weapons, making you a mighty warrior indeed.
Losing a Class
In most games classes are something permanent that last throughout the entire game. Not so in Super Story World. Just like you lose powerups in games like Contra, you'll lose classes in SSW. How will that work? My current design proposes that classes will be lost when you accrue a certain amount of damage or when a certain amount of time passes. Perks, of course, will allow you to extend this time/health limit.
As a result, classes will have serious impact on your gameplay experience. Getting a class – just like getting a powerup – is something you look forward to and long for, and you will really feel the sting when you lose it.