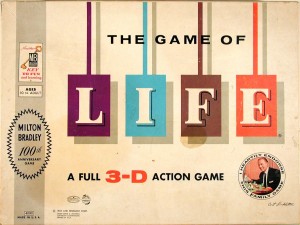 Sitting here at my computer I find myself having a certain amount of trepidation over the thought of writing this blog. Will it sound too personal? Too whiny? Too preachy? Too optimistic? Too cheesy?
They all seem like valid questions to me. And I think it perfectly reflects the questioning nature of any serious indie dev. You spend so much time behind a computer screen just writing code and making art that sometimes you forget if what you're looking at is even good anymore. It's been so long since you played your game that, when you finally do, you barely even recognize what you're working on. Hopefully that means its good. But as a developer, you always have the nagging question: "What if it's really just a giant pile of trash?"
The following blog is meant to encourage, entertain, and hopefully enlighten. Super Mega Bob Beta v.0.2 was just featured in Desura's Freedom Friday promotion. This is an honest, real, human account of how it went down and exactly how I felt about it. Why do I share this? Because I know there are a lot of aspiring developers out there who want to know what it's like. Some, perhaps, that need a dose of reality. Others who need a dose of encouragement. I am by no means a "great" indie developer. I'm just a dude with a computer making games, and this is no comprehensive look at making them. It's just my thoughts, written in the most personal way I know.
NOTE: As some of you already know, I am a very dedicated Christian believer. Please understand that references to my faith in Christ throughout this account are not meant to be "preachy." It's real, it's genuine, it's authentically who I am. Trying to separate that from the last three days of my life would be like ripping out the very heart of why I do this. With that in mind, let's begin!
Thursday Evening
Mood: RESIGNED
I use the word resigned because, well. . . I was resigned. Super Mega Bob would be out in around 16 hours. I couldn't do much but wait and pray. And pray I did. I had been praying all day about the release. I wanted it to go well. I was hoping for 1000-5000 downloads within the first 24 hours. I knew that was hyper ambitious, but I've got a Kickstarter campaign coming up. It seemed like a good goal.
As bedtime approached I had a nice snack which included some pizza and oatmeal. Cuz' they're yummy. Then I watched a bit of a cheesy old Kurt Russell movie, some Star Trek: Voyager, prayed some more, and went to bed. The real release of SMB Beta was about to begin.
Friday Morning
Mood: EXCITED BUT TIRED
I've been waiting for this day for around a month. I'm excited, yes, but extremely exhausted. It's Friday. I've been teaching since Tuesday because I was off for President's Day on Monday. I decide not to make any lesson plans today, because I'll be busy enough trying to keep up with SMB between classes.
I make a decision that if I ever buy a Camaro, I'll use it to bring a smile to people's faces by driving them around in it. Because spending that type of money on a car would be such a waste if there was no ministerial point for it. I realize I'm a huge sucker for Camaros. Also remind myself that's a daydream and I should be focused on work instead.
11:00 AM, SMB Releases
Mood: CURIOUS
I'm sitting in study hall with a bunch of 7th and 8th graders, trying to keep them under control. It's difficult sometimes, but I really do enjoy teaching. As soon as it's done I'm on my way over to check and see what's going on with Desura. I sit down at a desk, pull out my laptop, and look at the numbers.
SMB has been downloaded somewhere around 20 times. Cool, yes. Nowhere close to the superstorm I had hoped for. "But hey," I think, "it's early yet." I go an talk to a Liberty National rep about my supplemental insurance. Do some jumping jacks. Go to lunch.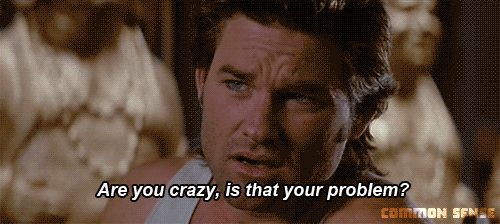 On a side note, I should ask myself this question more often. Also, Kurt Russell makes me laugh. In a good way!
Friday Afternoon
Mood: EXHAUSTED
The number of downloads is somewhere slightly above 100. It dawns on me that I'm probably not going to be looking at 1,000 downloads like my original hopes. I find myself praying a lot. At times, I wonder why there aren't more downloads. Did I do something wrong? Is Desura's user base just smaller than I thought? Is the game bad? Is God sending me a message about my game pursuits?
Then comes some encouragement: no negative reviews of the game! Folks are saying good stuff after they play it. Peeps on Twitter mention how impressive the game and PR campaign I've put together are. Lots of smiles ensue
Friday Evening
Mood: UNCERTAIN
Attend a missions dinner with my fiancé at her church and hear a lot about works in Australia. Afterwards spend some time with her talking about our upcoming wedding, then go home to see what's what with SMB.
After checking my e-mail repeatedly, I realize none of the reviewers I e-mailed will be writing anything on Friday. Quickly realize that's normal, and hope maybe something will come out on Monday. Downloads have hit slightly above 240. Suddenly a wave of doubt, depression, and defeat crashes over me. I feel like it's been an utter flop, and feel hopeless when thinking about the upcoming Kickstarter. Proceed to be pretty moody in a conversation with my mom, and bemoan that - even though 240 is good and all – it simply isn't enough and not what I wanted. Feel very dejected and a bit angry. Wonder why it's not going better.
However, Thursday I had prayed and said that "win or lose" I would publicly thank Christ for all He's done, and the wonderful friends, family, and followers He has brought into my life. Proceed to do so on Twitter, immediately feel very convicted for being so incredibly selfish. Most indie devs might cut off a minor appendage to see one of their games get 240 downloads in a 10 hour period, and I realize I've been greedy and thinking way too big instead of focusing on the amazing blessing God has brought into my life. Apologize to mom for being a jerk, realize things are pretty awesome, thank God for His blessings, and go to bed feeling much more at peace than I have in a while. I got pwned, and I deserved it.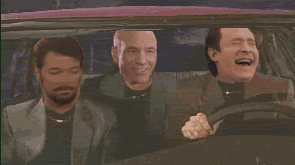 Why is this here? Well, why wouldn't it be here? Hm? HMMMM?
SATURDAY
Mood: RECOVERING
I wake up and realize what a douche I was yesterday. It's a beautiful day, and I was off to look at the new house I just got for when my fiancé and I get married this Fall. Look at the stats and see SMB is up to over 300 downloads, realize how immensely blessed I am and proceed to have a wonderful day.
Around 2:00 I find an amazing article written about Super Mega Bob that touches my heart and nearly brings me to tears. Its rewarding to see the game is impacting folks the way I wanted for it to. They see the emotion in the story, and they like it. I'm left speechless at how amazing that is.
Eat a healthy dinner, watch some Adventure Time with my incredibly patient and understanding fiancé, and then head home and take one last look at SMB before going to sleep. The game has been downloaded right at around 500 times. That's amazing and incredible. I share it with my Twitter followers, who congratulate an encourage me. How could I ask for any better? Thank God for all He's done and go to sleep after being challenged to port the game to Mac.
SUNDAY
Mood: READY TO GO AGAIN
Eat some oatmeal for breakfast, go to Church, teach the kids (my weekly responsibility), look at Desura to find the first negative comment. Realize its just trolling, and for perhaps the first time ever I don't get worked up about it. It happens, and there's no point. Encourage my followers to review the game on Desura, hopeful to recover from some of the damage done.
Realize that, at the end of the day, this industry is just work. Plain, hard work. There are ups and downs, as with anything else. But feel immensely rewarded at the thought that over 600 people have downloaded Super Mega Bob, and blessed that so many of them enjoyed it and have communicated their appreciation to me. And, looking back at it all, seeing my mood swings, seeing my changes, become thankful that I have so many friends, such a wonderful Twitter following, an absolutely amazing family, and a Friend in Christ Who remains the same even when I stumble, falter, and – at times – fall.
CONCLUSION
I know this was long, and deeply personal. But I just wanted to express that. . . at the end of the day, we are all human. We all have the same struggles, the same weaknesses, the same doubts and fears. You are not alone. And making games, when you boil it all down to its essence, is just a lot of hard work. And willingness to have that hard work ignored, maligned, and then finally, ultimately, after sweat and some tears: rewarded.
I have no idea what will happen tomorrow. My mood will swing, I'm certain. But I realize that the people around me are far more important than my mood swings, and I don't want to hurt them just because today was not the day that SMB went mega-viral. Besides, how can I complain? What a victory – what an amazing miracle! Over 600 players? Yep, that'll do. That'll do just fine