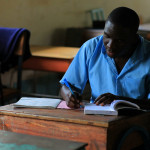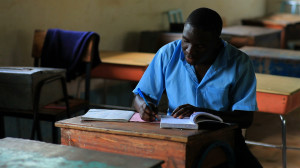 Names are important in writing. A great story can be ruined by a really bad name. James Witherspoon sounds like something you'd read in a book. Agalaka, on the other hand, just sounds bad. And is difficult to read.
I Just Need a Creative Spark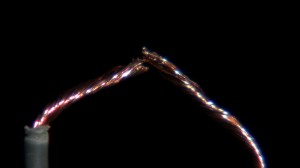 Actually, you probably don't need a creative spark. Most people seem to think of writing or creating as some sort of magical gift bestowed upon us. I would argue that such is not quite the case. Yes, some people seem naturally "more creative" than others, but this is usually only because they are more creative in a particular field associated with the idea of art or creativity itself. For example, a machinist may have created a brilliant system to organize over 20,000 different parts efficiently, yet many people would not regard that as "art." Frankly, such a judgment is unfair. But it's a casting of society which is hard to battle against.
At the end of the day, what that machinist needed was to know his stuff and have the drive to create something which could enhance his field. Writing is much the same way. Making great names requires you get acquainted with great names. Aragorn. Master Chief. Super Meat Boy. These are some really great names! Get around great writing and you'll find yourself getting better at it.
You'll also need the drive – the desire to create. This is an entirely different issue, and too big of one to try and deal with as a sub-point. But if you feel you lack motivation, you need to get that sorted out first!
Building an Engine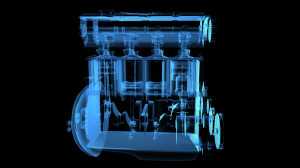 Great designers – whether they be architects, painters, administrators, etc. - almost always employ the use of some darn great tools. Making a good name may just come organically to your mind. But it may not be a bad idea to create some sort of an engine to help you.
For example, what if I need to create the name for some new, mysterious metal? Well, I could sit here bending my mind trying to come up with something, or I could build a little naming engine to help me. Here's how it will work:
First Sound: A vowel
Second Sound: A short, common name or word
Third Sound: A vowel or pairing of a vowel and consonant
Fourth Sound: A short word or common word ending
Let's give it a try. . . annnnnd we get: adanelite, elenustone, imidium, oronidale. Don't just look at them, read them out. Maybe not perfect, but not bad either! We could use all of these, especially with a little tweaking. A name engine can get you off the ground, and you may just come up with the next great thing in sci-fi as a result!
CONCLUSION: I hope this was able to help some. Please feel free to comment and let me know how you come up with great names! And while you're here, please check out the other articles and give Super Mega Bob a chance – the beta is free! Enjoy!